Covid vaccine public health campaign
COVID-19 Vaccine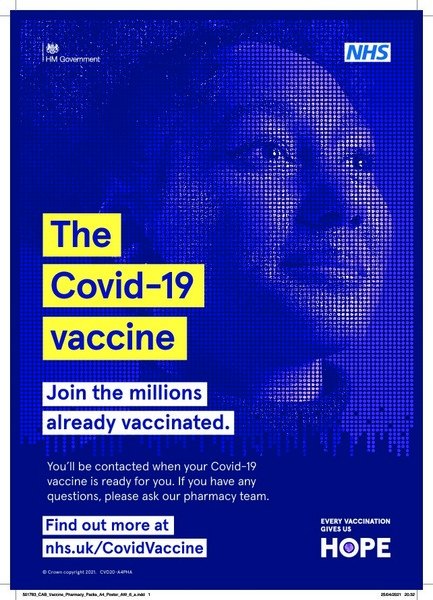 Vaccines are the best way to protect people from coronavirus and will save thousands of lives. Three vaccines have now been approved for use in the UK and the government has secured early access to more than 450 million vaccine doses through agreements with eight of the most promising vaccine candidates.
The UK COVID-19 vaccine rollout is the biggest vaccination programme in NHS history. The goal remains to vaccinate as many people as quickly as possible, with the prioritisation guided by advice from the Joint Committee on Vaccination and Immunisation (JCVI). The JCVI are the independent experts who advise the government on which vaccine/s the UK should use and provide advice on who should be offered the vaccination first.
For more information about initiatives to increase vaccine uptake in local communities refer to the COVID-19 vaccine uptake plan[1], published on 12 February.
Data on vaccinations is published daily on the COVID-19 coronavirus dashboard[2].
Full details of the COVID-19 vaccine programme can be found in the
COVID-19 vaccine delivery plan
[3], published 13 January.